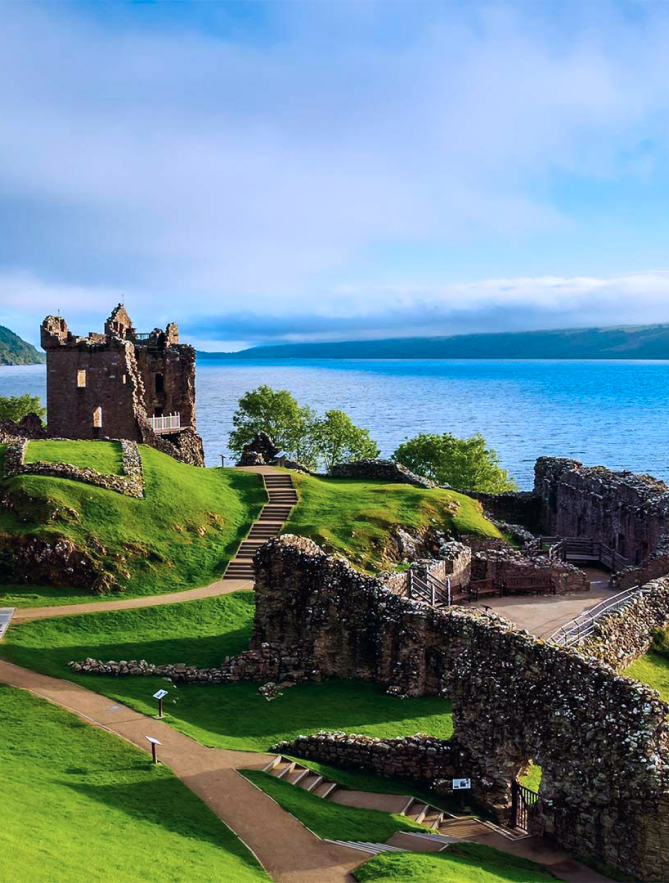 When it comes to things to do in Loch Ness, you won't be bored. Point Clair House is conveniently located between the villages of Fort Augustus and Drumnadrochit. Fort Augustus is a six-minute drive south and is the starting point for the Nessie boat tour. There are a number of pubs, gift shops, grocery stores and, just past the village, a scenic 9-hole golf course.
Drumnadrochit is a 15-minute drive north and is home to the Loch Ness Centre and Exhibition. The village has a number of excellent pubs, takeaways and cafes, as well as a Co-op store, pharmacy and whisky shop. Drumnadrochit means "ridge on the bridge" in Gaelic and, if you cross the bridge and go south, you'll find the romantic ruins of 16th century Urquhart Castle.
The city of Inverness is a 35-minute drive north and has an abundance of gift shops, clothing shops and bookshops, as well as cinemas.